Real Estate
Imagine if you could give your clients a comprehensive home view for each listing, featuring a complete walkthrough of the interior and exterior. Fortunately, it's all possible with drone technology. Having panoramic imagery of your property on your website isn't only aesthetically pleasing, but it also provides clients with an accurate representation of each property's amenities, nearby attractions, an aerial view of the neighborhood, and more.
With the power of commercial real estate video and real estate drone photography, Jonathan The Drone Guy has more than a decade of experience in the real estate industry and has worked with drone technology for nearly five years. To ensure top quality for your valuable listings, our real estate drone services also include professional editing. As always, Jonathan The Drone Guy guarantees professional and quick service.
Take it from a seasoned real estate professional: The best view of your client's property might not be from the street, but from above. Make a lasting impression with potential buyers and improve your listings with drone photography and video clips. Allow us to produce exquisite and beautiful shots of your property listings.
Our photographs and videos are available in a variety of formats and are guaranteed to be compatible with any site.
Call us for a cutting-edge approach for your real estate listings today, or visit here to learn more about the benefits of real estate drone photography and videography.
A Vantage Point Unlike Any Other
Imagine the trouble that you'd have to go through to personally capture shots that our drones effortlessly take. Even as a realtor who's dedicated to providing high-quality listings for your clients, you're not going to stand on top of a home's roof with a giant selfie stick trying to get an aerial shot, are you? From a safety standpoint, we sure hope not. Not only is this attempt at real estate drone photography potentially dangerous, but it just won't look nearly as professional as when the pros do it. As much as we don't like to toot our own horns here, Jonathan The Drone Guy provides exceptional, professional-quality real estate marketing in Southern California via our tried-and-true real estate drone photography and real estate drone video services.
Why Should I Trust Jonathan The Drone Guy?
That's a fair question. After all, these are your precious marketing dollars that you're spending to get your real estate listings in the eyes of the right buyers. Therefore, you'll want to make sure that you're working with a real estate drone expert who really knows what they're doing. Here are a few great reasons why you should reach out to Jonathan for all of your Los Angeles real estate drone needs:
Fully insured up to $2 million

24-hour turnaround time on video

Instant

turnaround time on pictures
FAA Licensed – Section 333 Exemption & Part 107 Operators Certificate

Extensive experience flying drones indoors and outdoors

Real estate background
So, if you're searching for real estate drone photography or real estate drone video in or around Los Angeles, the better question would be, "Why not hire Jonathan The Drone Guy?" His credibility speaks for itself, but the footage and photo gallery below also captures some of his expertly-captured work.
---
Affordable, Cutting-Edge Real Estate Marketing Solutions
If you're turned off by the idea of using drones to professionally capture and market your real estate listings based on the cost, we'd like to inform you that our services are very cost-effective. Renting a drone or purchasing a drone on your own, let alone a high-quality camera, is far from cheap. When you factor in the time that it takes to learn how to effectively control your drone, the easy and sensible choice is to simply hire a drone operator like Jonathan who brings his own equipment and knows what he's doing.
You're a busy realtor and you have multiple properties on your plate right now — we get it. That's why Jonathan does everything for you from setting up the shoot to editing footage. Rest easy and focus on what matters when it comes to your real estate business, like following up with the influx of leads that you'll be getting thanks to your new and improved listings!
Drone Photography And Videography Are The New Standard. Are You In?
Whether you're a realtor in Santa Monica, Pasadena, San Fernando or other communities of the greater Los Angeles area, Jonathan's expert drone footage services and extensive real estate background are designed to make your listings pop. Learn more about our Los Angeles real estate drone services today!
Keep reading below for drone services designed for building and construction companies as well as land surveying.
---
Builders/Construction
Jonathan the Drone Guy strives to produce detailed images and video that are designed to help determine if your project is on track while keeping all of the involved parties informed. Not only will construction drone photography and videography provide the ability to track progress, but it can later serve as an example of your company's work. We thoroughly photograph the construction site with our drone-powered cameras, ensuring we capture every detail from every angle before we leave.
Drone images can help avoid costly delays and prove valuable to settling any conflicts regarding the construction progress or stages. Our team will take as many aerial photographs or videos as needed throughout the entire construction process, providing you with high-resolution, professionally-edited files. You can expect your images in a timely fashion, as we aim to work within your deadlines.
Log the progress of your construction project and avoid costly delays with our drone-enabled photography services. This is not only a great way to keep all parties informed on progress, but images can also serve as a portfolio of your work.
Our family-owned and operated business has led drone photography and videography industry for nearly half a decade, and our leading photographer is an FAA-licensed and insured drone pilot. Take advantage of the newest documentation technology in the industry today. Contact Jonathan The Drone Guy today to learn more about drone construction photography and videography.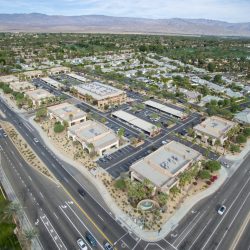 ---
Land