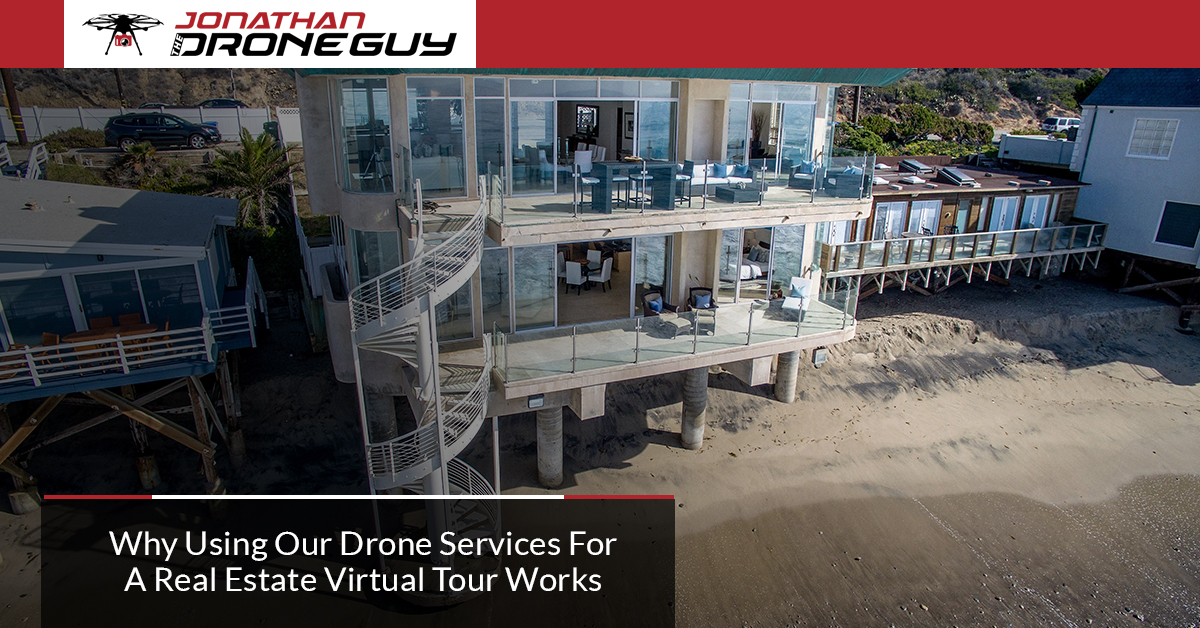 So you've just found the perfect property to list — and here in the greater Los Angeles area, there quite a few beautiful homes that need to find their way to the right buyer. When it comes to a beautiful house, situated on an even more beautiful piece of land, how do you really do a place like that justice when trying to list it? Catchy descriptions and enticing ad copy can only go so far, and stale images and low-quality video clips aren't going to draw would-be homebuyers in. Think to yourself: how can I accurately capture how this place looks and feels from a first-person perspective, as if the client was there in person?
The Los Angeles Real Estate Drone Expert
A virtual tour is the answer. As for the best way to go about doing a real estate virtual tour? You're going to want to enlist the services of a real estate drone marketing expert like Jonathan The Drone Guy. With years of qualified experience as a fully-licensed and fully-insured drone pilot, Jonathan has personally helped countless clients in the real estate, entertainment and construction industries, as well as in the way of surveying plots of land and covering weddings. Truly, coverage via drones is becoming the new standard of things like real estate marketing — and Jonathan wants you to be a part of it!
Realtors and homeowners alike, check out this information below to gain some valuable insight on why a real estate virtual tour — made possible with real estate drone video — is becoming the new standard in home listings. If you have any questions about using drones for real estate or you'd like to learn anything else about Jonathan's real estate services, feel free to get in touch today!
Combining Narration On Top Of Quality Video For A Truly Immersive Experience
Social media is, of course, the new standard in digital marketing. Why stay behind the curve and let your competition get ahead? By posting real estate virtual tours on social channels like YouTube, you can record your own narration of the property and time it perfectly with the drone footage. Not only will your listings be better indexed by Google's search function, but users can get nearly all of the pertinent information they need about a property just by watching a video!

It's A One-Stop-Shop For The Prospective Buyer
Instead of navigating your listing, trying to absorb important information, all interested buyers have to do is simply click on a video to confirm their level of interest. It's really that simple! No longer will clients get frustrated trying to see how the property looks through an image gallery.
It's Easy For You — All You Have To Do Is Contact Jonathan The Drone Guy!
As a busy Southern California realtor, you have plenty on your plate as it is. Why leave real estate marketing up to yourself? Instead, let Jonathan's expert real estate drone video services expertly take care of the job for you. Get started by getting in touch today!